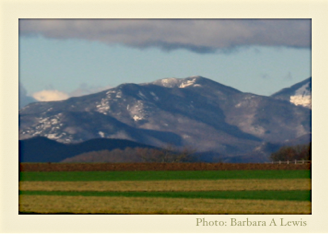 Documents from 1998 detail an illegal Moratorium by the Town of Essex, an effort to inhibit the farm, to arrest development of an addiction Treatment Center for the region by Daytop Village, also attacking two others in Essex, - and in 1999, a second effort, sponsored by parties to the first, to stop the farm again - to criminalize a minor infraction by independent contractors in a farm drainage project at minus 37° F in January.

Officially, these commenced in November 1998 with a typical NIMBY (Not in My Back Yard) reaction in the Town of Essex.  This action was led by Robert Hammerslag, now living in the Philippines,  and by Robert C. Glennon, now working for AG Andrew Cuomo as Assistant AG in Plattsburgh - presently involved in this case in an effort to judge shop for his previous employer.

At the time, Hammerslag was Executive Director of the Essex Community Heritage Organization (ECHO), and Glennon, then, but briefly, was in private practice, after 21 years with the Adirondack Park Agency, last as Executive Director. 

Using funds from The Lewis Foundation, the farm's owners purchased The County Home and gave it to Daytop Village Inc., for use with the surrounding 1,100 acres as a drug or substance abuse treatment center for sick adolescents and adults and training.

At about the same time, the Lewis Family Farm was engaged in developing its fields and restoring its lands, razing dozens of buildings, and ripping out a series of  overgrown and filthy hedge rows that had hidden washouts and gullies and held tons of garbage dumped over the decades.